About - Total Body Wellness, Brownsburg
Total Body Wellness, Brownsburg was founded in 2020 by Ellie Branagin, MSN, FNP-BC & Ashley Regal, MSN, AGPCNP-BC to provide whole-patient care in the Brownsburg, IN area.
Trained in both conventional and functional approaches to medicine, Ashley and Ellie are able to develop individualized treatment plans that focus on root causes. Giving special consideration to their patients' genetics, environment and lifestyle, they are able to effectively diagnose and treat individuals based on patterns of dysfunction and imbalance.
Read About Ellie & Ashley below or click the services button in the bottom left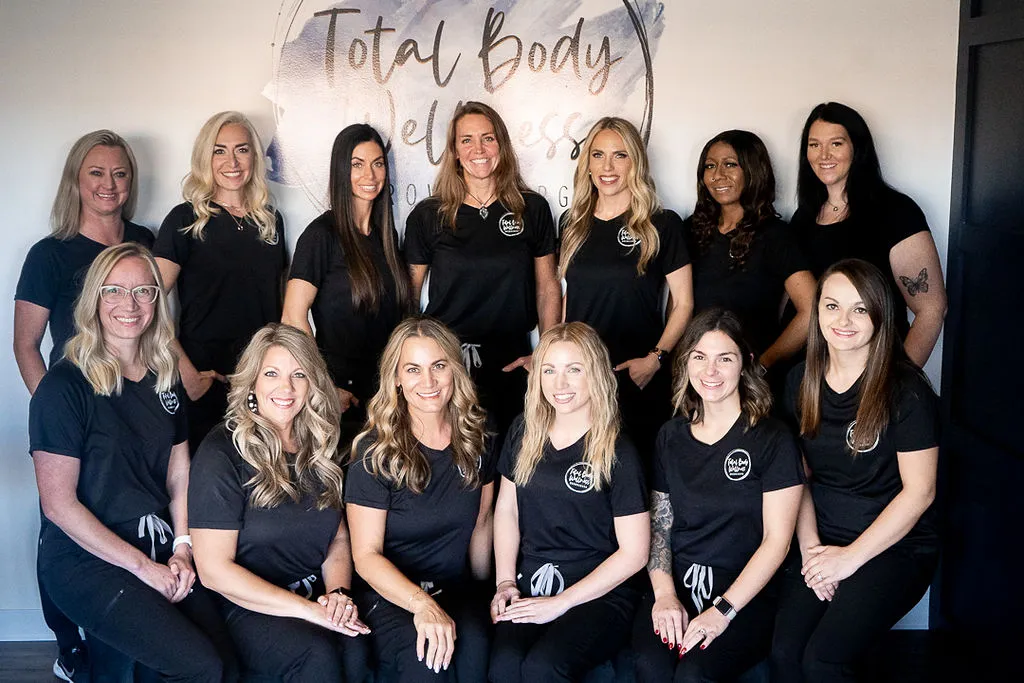 Optimized wellness has been one of the fastest-growing needs in the health industry as over 90 percent of the population (poor, well, rich) is suffering from being over prescribed and under evaluated. The market is severely lacking a wellness centers that offers an easily accessible range of services that are personalized to the patient, affordable, and exceed the highest standards of care.
The demand for a low-cost, reliable, and safe alternative to the over counter substitutes is immensely high. Many consumers have lost faith in medicine as a whole. Total Body Wellness Brownsburg takes an investigative approach to medicine with the intention to focus on prevention care, rather than treating avoidable ailments and unnecessary prescription addictions.
Total Body Wellness, Brownsburg works with our clients to identify the root cause of their symptoms through personalized Testing and Treatments, whether the client has pre-existing medical conditions or they're just feeling burnt out and want to optimize their quality of life.
Ellie Branagin, MSN, FNP-BC
Ellie Branagin is a Board-Certified Family Nurse Practitioner who specializes in bioidentical hormone replacement therapy, thyroid optimization, adrenal health, and wellness. She started her career 8 years ago at Eskenazi Hospital in the progressive care and med/surg units. She completed her Bachelor of Science in Nursing at Indiana University Purdue University of Indianapolis and then earned her Master of science degree at Chamberlain School of Nursing. She holds national board certifications with the American Association of Nurse Practitioners.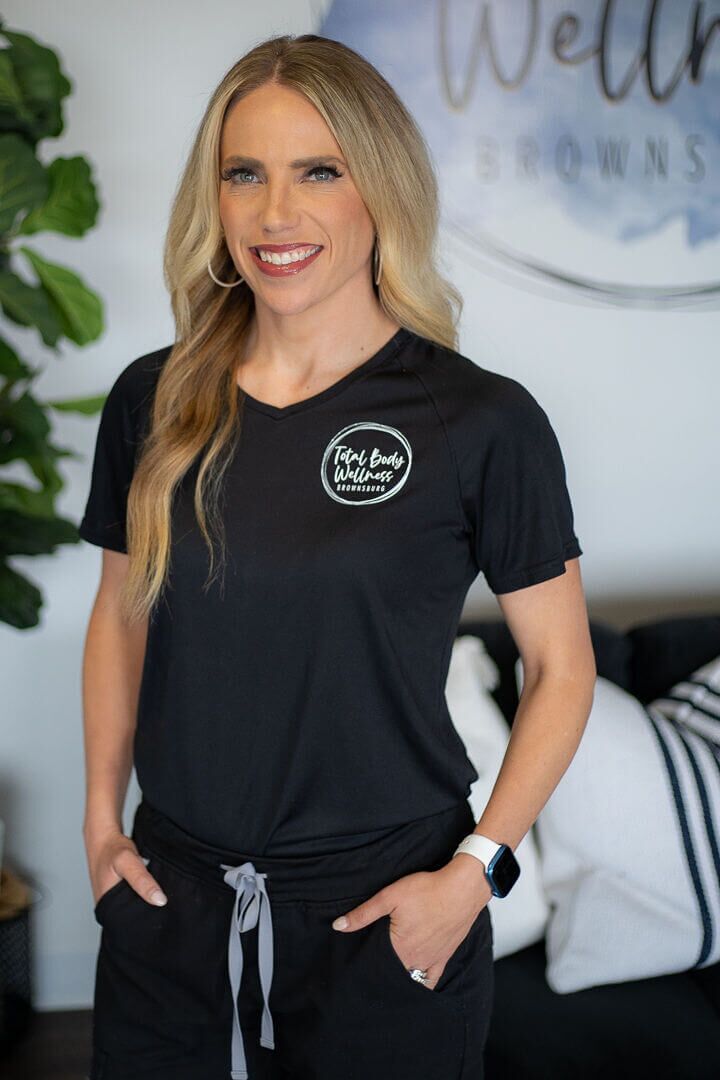 Ashley Regal, MSN, AGPCNP-BC
Ashley Regal, MSN, AGPCNP-BC is a board certified nurse practitioner who specializes in optimal health. She blends her experience in conventional medicine (prior to this she was a nurse practitioner specializing in the treatment of oncology and hematology patients) with what she calls "common sense medicine". Treating the "WHY", not just the "what". It is her belief that you must always look for the root cause of any simple, complicated, acute, or chronic ailment and treat the body from the inside out. She will look at a patient's wellness as one whole picture, treating the mind, gut, thyroid, hormones, autoimmune diseases and more. Ashley listens intently and is skilled in picking up trigger cues at each appointment, that help direct her in finding answers to optimize your wellness head to toe. Certified in hormone replacement therapy, aesthetics, and blending both conventional and functional medicine, she is able to help you obtain long term sustainable success in your wellness journey.
Crystal Speier, MSN, FNP-BC
Crystal is a Board-Certified Family Nurse Practitioner specializing in optimizing hormones and facial contouring through aesthetic injections. She is a BioTE certified provider. Prior to obtaining her Masters of Science in Nursing through Indiana Wesleyan University, she spent eight years in emergency medicine. Crystal is passionate about promoting healthy living and getting to the "root cause." She guides her patients through the process with education and walks them through the process for optimal results.